Echoes' Of Freedom
- Miriam Makeba & Hugh Masekela's Jazz Heritage
ORIGINAL | MUSICAL PERFORMANCE
Directed by Ricardo Khan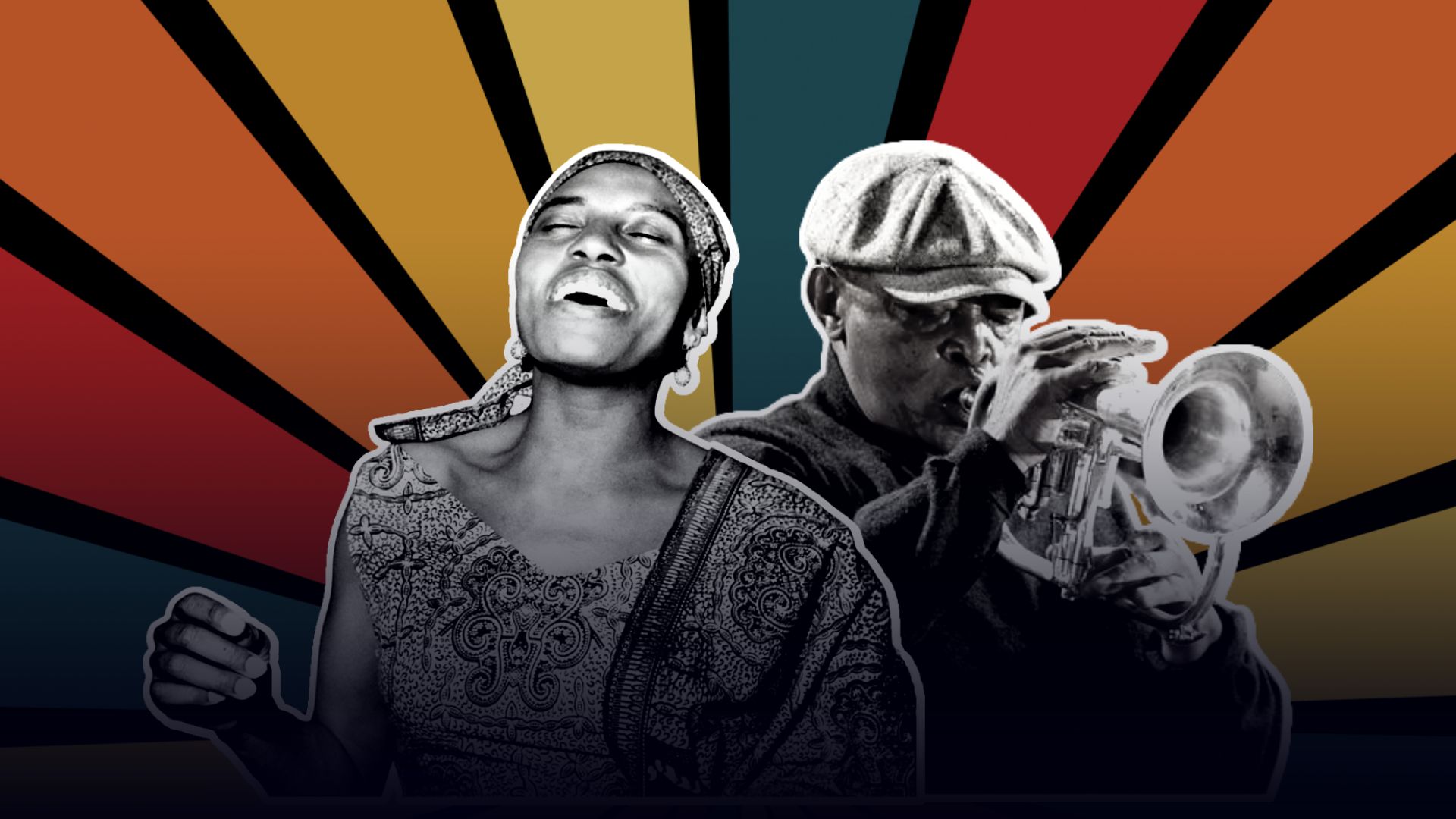 Last June, Crossroads launched an exciting and inspiring new series in music and theatre, "Our Heritage in Jazz". It featured the works and life stories of musical icons, Billie Holiday and Nina Simone. This season, we celebrate the anniversary of the New South Africa, the birth of a new free nation as Nelson Mandela became its first Black president exactly 30 years ago. And to do this, "Our Heritage in Jazz" will feature the music and stories of global megastars, Miriam Makeba and Hugh Masekela.
Miriam Makeba, known as "Mama Africa", was a South African singer, songwriter, actress, and civil rights activist known for Afropop, jazz and world music. She was celebrated in the United States and around the world, especially after she released several albums and songs, her most popular being "Pata Pata" (1967). Along with Harry Belafonte, she received a Grammy Award for Best Folk Recording for their 1965 album An Evening with Belafonte/Makeba.
Hugh Masekela was a legendary South African jazz musician who scored an unlikely No. 1 hit on the Billboard chart with his song "Grazing in the Grass" and who collaborated with artists ranging from Harry Belafonte to Paul Simon, Herb Alpert, Bob Marley, Fela Kuti, and his ex- wife, Miriam Makeba. "Bra Hugh," as he was fondly known, was exiled from his native country for 30 years, but became a leading international voice against apartheid.
HERITAGE/JAZZ SERIES, featuring the music of Miriam Makeba and Hugh Masekela in celebration of the 30th anniversary of the new South Africa.
Jun 04, 2024 - Jun 09, 2024
$25 - $50
Arthur Laurents Theater – NBPAC
GET TICKETS
GROUP SALES
Policies, programs, artists, dates, times, and prices are subject to change without notice. Additional fees may apply. All sales are final, there are no refunds unless the event is cancelled. Refunds are only made to the original purchaser.

Flex Members must redeem their tickets by calling the NBPAC Box Office at 732-745-8000 (12-5PM Mon, Wed, Fri).
Plan ahead. Booking your tickets in advance offers the best seats and prices. So don't hesitate, seating is limited and tickets go fast. Book your tickets today!
Questions? Please call NBPAC Box Office 732-745-8000 or send us an email .