News & Updates
Happy Holy Days from Sweet Honey and Crossroads!
Crossroads Staff December 17, 2021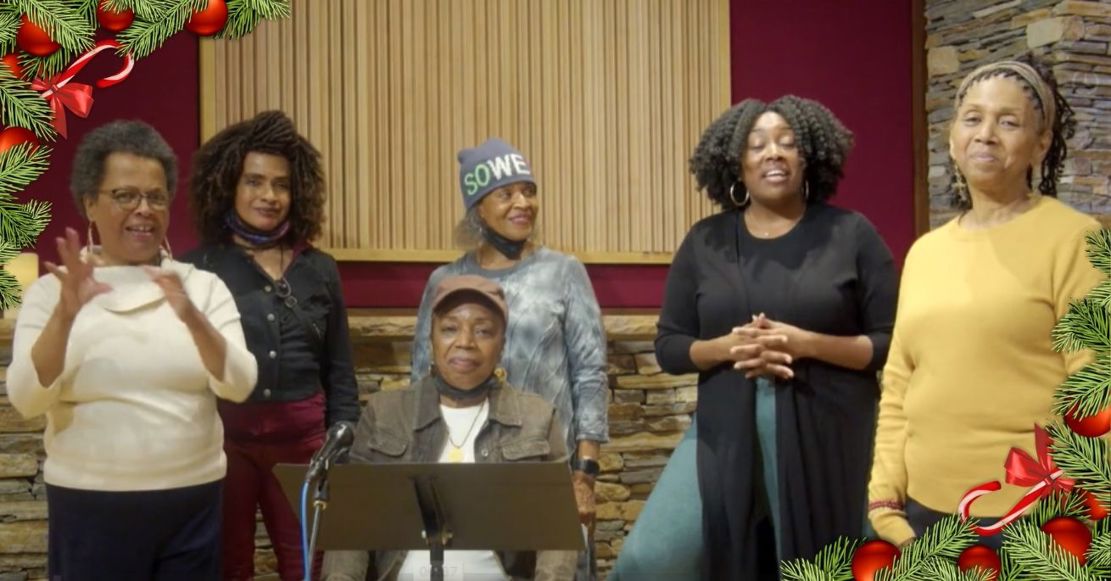 Dear Crossroads Family,
We have so much to be grateful for in this season of thanksgiving, and celebrating Light in all its forms. We join with our dear friends Sweet Honey In The Rock in wishing you all the best for a meaningful and fulfilling Holy Days season.
Your support means everything to us, so that we may continue to grow, telling the stories we must tell when no one else does, working to unite our world, and cultivating the future we all want to pass on to our children. It is our joy and blessing to do this work that brings us all together. All through our inaugural Fall Festival, when we gathered as a community to celebrate the works of artists such as Sweet Honey in the Rock and Daniel Koa Beaty, we were uplifted by your personal stories about how much Crossroads means to you. If you believe in Crossroads's mission, if you consider yourself a part of who we are, we would be most grateful if you would show us that support financially with a tax deductible gift of any size. It means more than we can ever say.
With love,
The Crossroads Theatre Company Staff
Susan, Ros, Monica, and Peg.
Recent Posts
#ThinkTheatre
Theatre is mind expanding. It's a safe way to visit dangerous places.
---